Elderly Sick Guy Noticed a Huge Difference After Being Reunited With His Adorable Dog.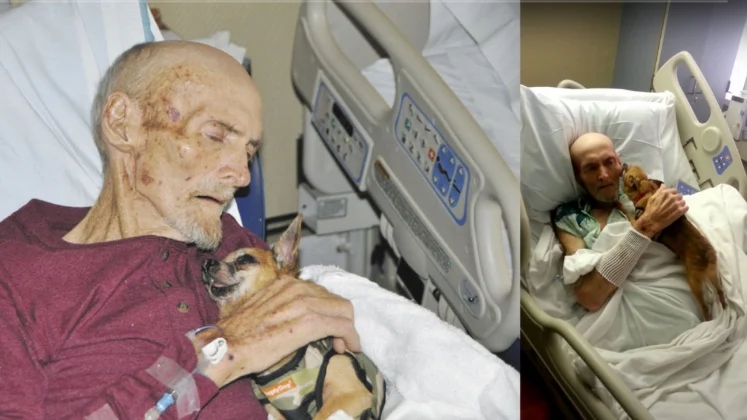 A terminally sick patient at Baptist Health Corbin in Corbin, Kentucky, is 73-year-old James Wathen. Wathen's health could not be improved due to his bad physical condition and diminished mental capacity. The nurses went above and above to reunite Wathen with his one-eyed Chihuahua named Bubba. Before his beloved dog Bubba paid James Wathen, 73, a visit, he was in a critical state and on the verge of passing away.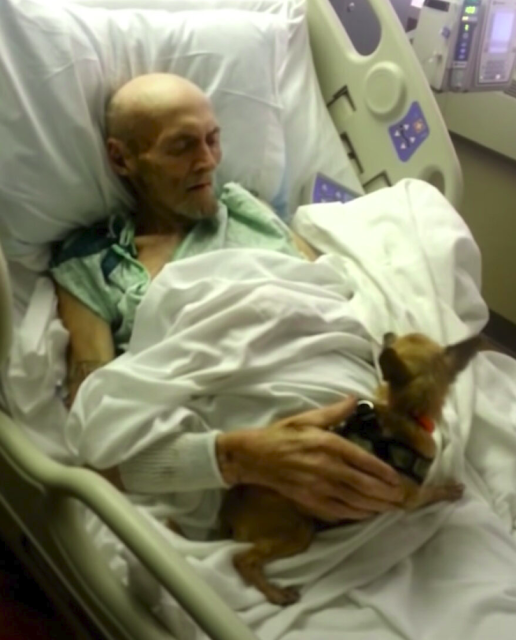 Director of Knox Whitley Animal Shelter Deanna Myers posted on Facebook that when Bubba was introduced to James, the boy began to cry. After that, Bubba proceeded to comfort James. It helps you understand that animals are more than simply pets. They're also loved ones.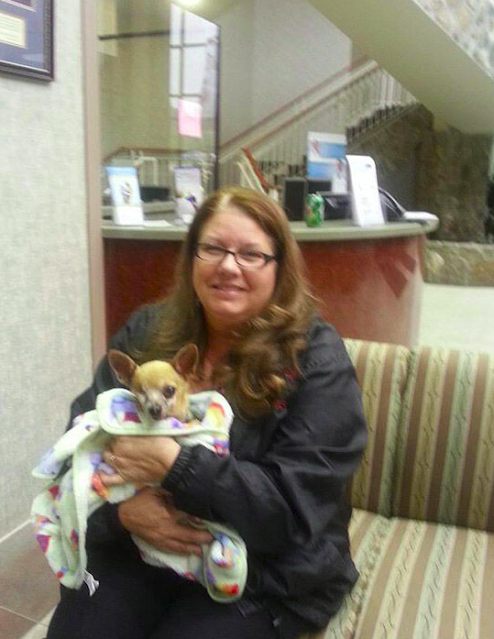 Following Bubba to the Knox-Whitley Animal Shelter after Wathen was admitted to the hospital, the nurses discovered that the dog had been placed with a foster family. Bubba has demonstrated comparable indications of emotional suffering after his owner abandoned him. Wathen and Bubba were reunited on October 11, a Saturday, thanks to the nurses. Wathen rubbed and played with his puppy, growing more delighted and nostalgic.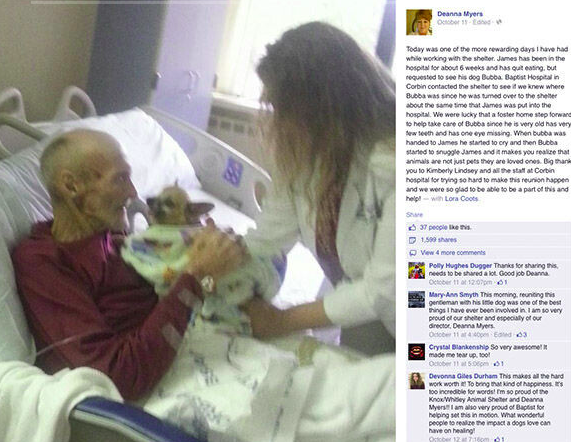 When Bubba was delivered to James, he started to cry. Then Bubba started to embrace James. ,,It makes you understand that animals are not just pets, but loved ones." said Deanna Myers, director of Knox Whitley Animal Shelter, in a Facebook post. Wathen felt better after stroking and playing with his dog.
Wathen seems to have fully recovered throughout his stay. The patient appeared to have made a major turnaround the next day. According to the nurses, eating and sitting up when he hadn't before. Due to Bubba's benefits to hathen, Baptist Health Corbin is doing all possible to make sure that hathen sees his cherished pet on a regular basis.
Watch the video below!